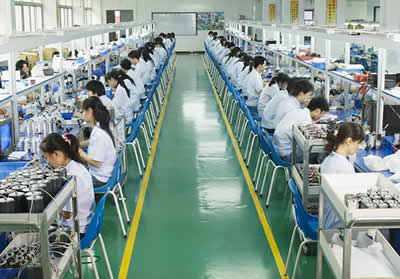 Achieving ISO 9000 is just a start and serves as foundation for continuous process improvement. We have installed process management for all key operations for consistency, traceability, speed, accuracy and control.  We provide weekly trainings (case studies) to all our purchasing staff to reinforce quality mentality and share experiences.  These efforts ultimately benefit our customers with better product quality and service.
And we can also provide perfect OEM services for our global customers, including high-quality products and long-time technical support. With an experienced and professional research and development team, we can surely provide suitable products to satisfy your various needs.
Our Quality Guarantee Policy:
1. We take full responsibility for product quality.
2. We will do everything we can to only ship quality products to customers.
3. If a quality issues is identified, with either replace them or fully refund the customer.
Quality Control:
Work In Progress Quality Assurance
Pre-shipment Quality Control at Factory
Quality Check at Our Warehouse
We are ISO 9001 Certified
Industries Actively Serving:
Medical: FDA, Clean Room
Electronics: ROHS, CE, UL/CSA
Automotive: PPAP
Defense: MIL, ASTM
Oil: API
Assembly and Packaging:
1. Electronic Assembly Service
2. Efficient Sourcing of Components: Bearing, Sensor, Pump, Battery, LED, Switch, Motor, Hydraulic, Cable, Enclosure, PCBA
Business Scope: Metal Casting - Lost Wax Casting in China, Die Casting in China, Stainless Steel Casting in China, Iron Casting in China, Casting and Machining in China, Low Pressure Casting in China.