We are a team of fifty manufacturing experts in China. We have two sourcing offices (Shanghai and Ningbo) and a strong network of reputable and trusted manufacturers. We are also part of a bigger manufacturing company which operates about 10 factories.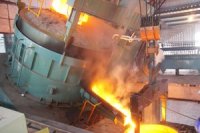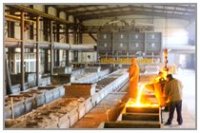 Our experienced team of English-speaking project managers, engineers and QA specialists acts as our customers' China liaison to manage product sourcing or custom manufacturing projects. We run cost reduction analysis, manage productions and check quality in China and ship products to USA, Canada, United Kingdom, Germany, and Australia.
We pride ourselves for bringing our customers experience, China know-how, and world-class manufacturing quality. We are customer-centric, very process driven, and enthusiastic about China Manufacturing. We are a corporate member of the American Chamber of Commerce in China, and ISO 9001 certified.
Manufacturing Processes:
1.Sand Casting
2. Vacuum Casting
3. Lost Foam Casting
4. Lost Wax Casting
5. Shell Casting
Material: Iron, Steel, Stainless Steel, Copper, Aluminum
Business Units:
For this business unit, we emphasize strong process knowledge and technical communication. We have up-to-date cost data for every manufacturing steps.
Common Product Sourcing:
We have established strong supply chain in seven product categories, and have deep category management experiences. We maintain a database of product cost and coresponding quality levels. Our factories are typically the best in their industries.
Our Resources:
1. Twenty sourcing experts and twelve engineers in China. We have mature quality assurance processes,a dedicated QC team, in-house bilingual engineering capabilities.
2. Mature supply base in China: network of several hundred reputable and trusted factories that we have worked with or visited.
3. We are ISO 9001 certified, and own a 30,000 sq. feet facility in Shanghai for quality testing, assembly, packaging and warehousing.
Business Scope: Metal Casting - Lost Wax Casting in China, Die Casting in China, Stainless Steel Casting in China, Iron Casting in China, Casting and Machining in China, Low Pressure Casting in China.